Genieten op eigen locatie of thuis? Ook dat is mogelijk. Wij verzorgen uw feest volledig, met of zonder bediening/kok en bereiden alle gerechten in eigen keuken. Deze worden geconditioneerd geleverd om de kwaliteit te garanderen, ook op locatie!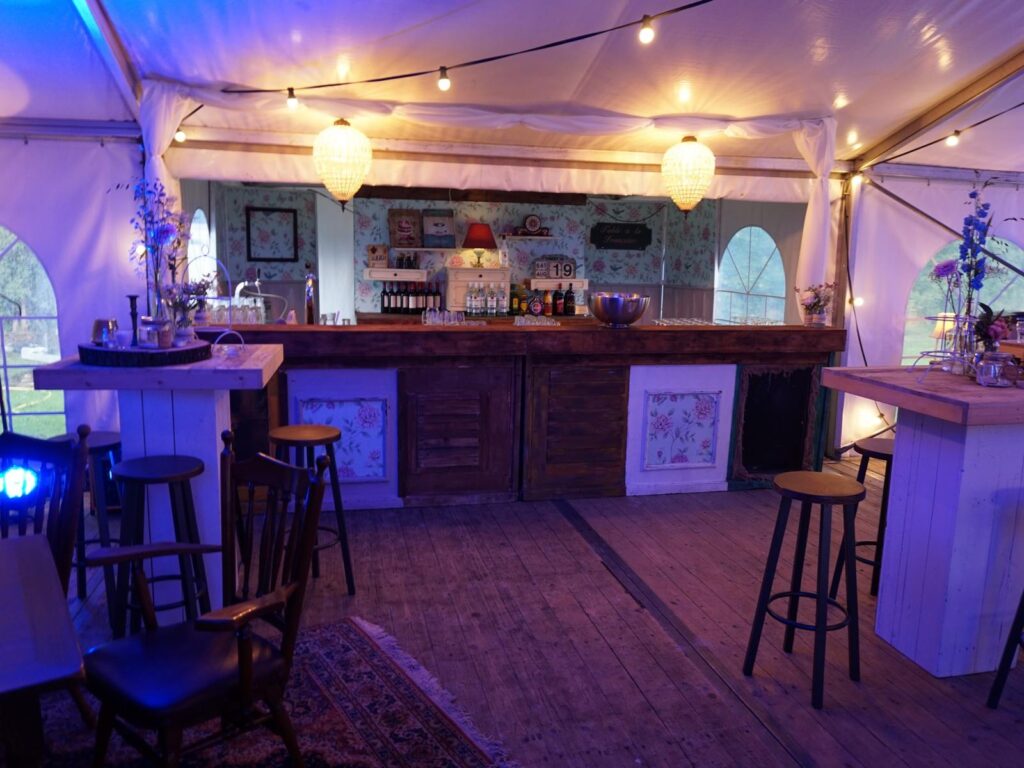 Diverse mogelijkheden
In samenwerking met diverse partners denken wij met u mee als het gaat om de benodigde tent en de indeling hiervan, maar ook de inzet van bar/tap en koelmogelijkheden. Wij verzorgen in overleg ook (sta)tafels, stoelen, linnen, porselein en apparatuur voor koffie/thee. Alles om uw evenement ook op locatie tot een succes te maken!
De mogelijkheden:
Koffietafels en brunches
High Tea
Warme en koude buffetten
Seizoensbuffetten
Internationale buffetten
Walking diner
Chef-kok aan huis
Barbecue
(luxe) Hapjes